Here are Bank Nifty Price Action Setups appeared in 13th October 2020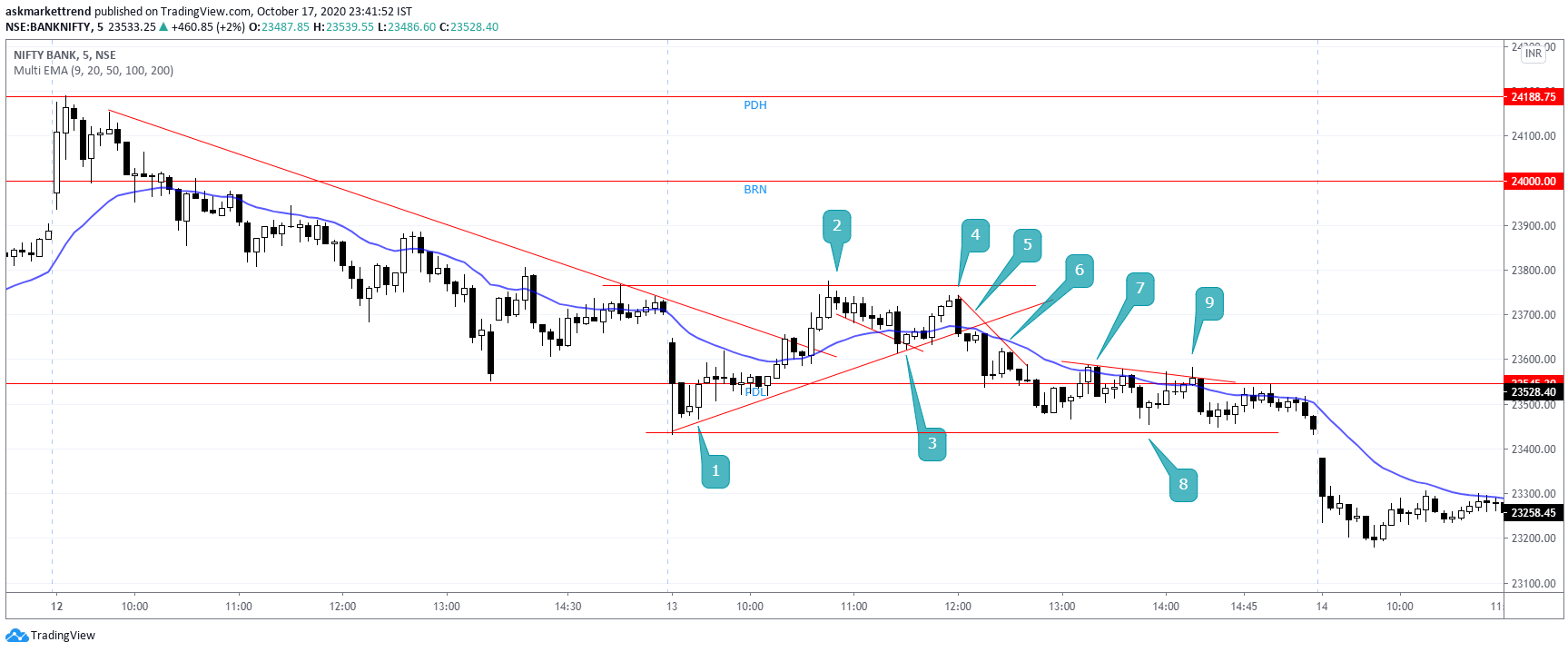 Strong Bullish iio candle near PDL. The first candle of the day has a long tail and closed above 50% of the candle. So the bulls are strong. Long for both swing and scalp.
Bear inside the candle. Two leg move to a swing high of yesterday in a trending trading range. Scalp short.
A second pullback to EMA. Micro trend line overshoot. EMA gap candle 1 after a bullish move. Long Scalp.
Strong bear candle. Reversed last 2 bull candles. Double top pullback. This might break a triangle pattern. Short.
Small inside candle. Breakout pullback short from triangle pattern.
Bear inside candle. First pullback to EMA and test of a small trend line. Short.
Second pullback to EMA in a bear move. Short.
Pin Candle. Reversing a trading range after a two-legged move. Long.
Micro trend line failed breakout Short. The market is clearly moving in a tight range. In a range failed breakouts works best for Scalp.