Here is Complete Bank Nifty Price Action Setups review for 16 October 2020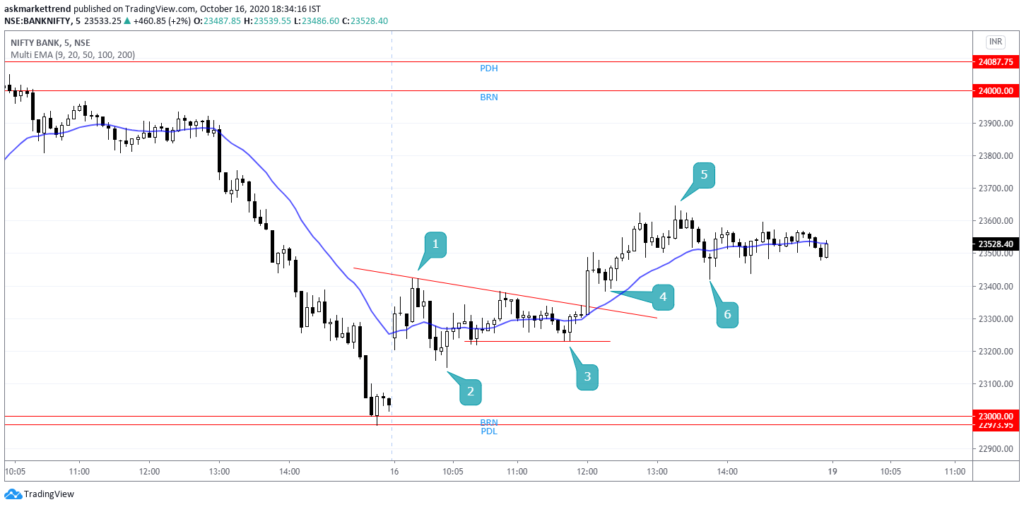 Second pull back to ema long. None of the three candles closed below EMA. Good long.
Wedge pullback at previous day high and big round number. Good short for both scalp and swing.
Second ema pullback long. Lower high.
Right shoulder of a possible head and shoulder pattern. Short.
Double bottom bull flag. Low probability because of the weak bull candle. Long.
Breakout pullback of a bear flag. First pull back in a strong trend. Inside candle so continuation. Short.
Breakout pullback from day low. Strong bear move. Inside Candle. Good short.
Three inside the candle and then an outside candle. Short.
Short setup.