Let us discuss what bank nifty can do tomorrow, what is possible bank nifty target for tomorrow (26 July 2021)
What happened Friday in Bank Nifty?
As per our analysis market opened between our range. First broke 34550 level to the downside. Before touching our target market bounced back and crossed 34800 level above. This time it achieved our target of 35000. In the first trade also you could have made money with trailing SL. Because market moved in our direction.
Click here to see our analysis for Firday.
Let's jump to the possibility for Monday.
What is Bank Nifty Target for Tomorrow and how to trade?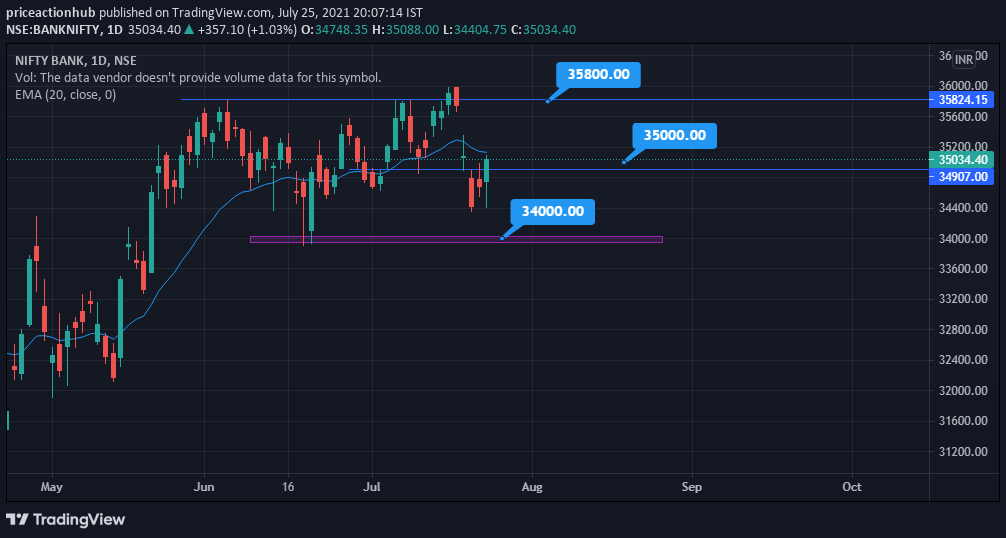 Bank Nifty has closed just above 35000, but there is no strong buying sentiment in Nifty. If Bank Nifty does not sustain above 35100 in tomorrow session sellers will be active again.
If Bank Nifty sustains above 35100 next target will be 35300 and 35800. If we discuss the downside our next strong support is 34000.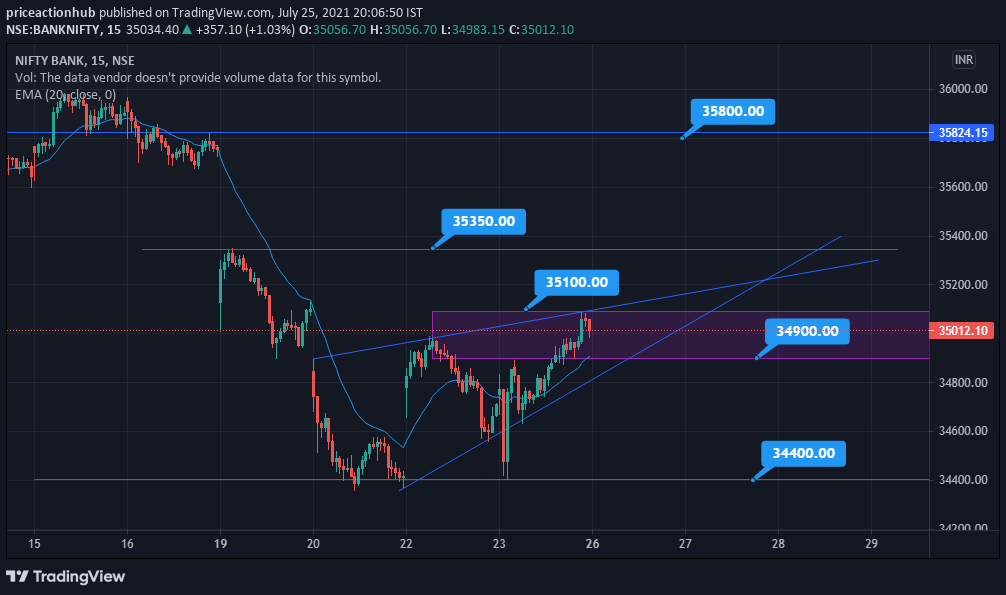 In 15 min chart of Bank Nifty, it has made a 3 push up wedge pattern. If bank nifty is unable to sustain near Friday high and crosses down 34900 level we may see 34600 and 34400 level.
So, If Bank Nifty opens somewhere between 35100 and 34900 and makes a small range we can find trade in both directions. Whichever side it breaks we can go long or short. If Bank Nifty breaks above 35100 level our target will be 35350 and 35600.
If Bank Nifty breaks 34900 level our downside target will be 34600 and 34400.
P.S. This view is for educational purposes only. Trade at your own risk.